Page 5
FOREWORD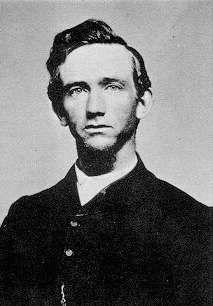 Canright as an Adventist minister


Two books, long available and currently published, were written by Dudley M. Canright for the purpose of discrediting the Seventh-day Adventist Church. The first, Seventh-day Adventism Renounced, came from the press in 1889, and the second, The Life of Mrs. E. G. White, was issued two months after his death in May, 1919. These have been and are presently used to dissuade interested inquirers from affiliating with this rapidly growing Protestant body.

Neither Mrs. Carrie Johnson, the author of this book, nor the Seventh-day Adventist Church, of which she is a member, holds any ill will or bitterness toward D. M. Canright, the subject of the volume.

Mr. Canright was a Seventh-day Adventist for twenty-eight years and an ordained minister of the church for twenty-two years, serving largely as an evangelist, but filling executive and other positions as well.

Then he was a member of the Baptist church for thirty-two years and during the first decade of this connection served as the pastor of two local churches, one for fifteen months and the other for two and a half years. From the time the 1867 diary jottings reveal in his experience periods of victory and confidence and then recurring periods of doubt bordering on atheism, to the inscription on the tombstone, ancient and modern, in the family lot in the Mountain Home Cemetery in Otsego, Michigan, Mr. Canright's life reveals a dual personality—a "Dr. Jekyll and Mr. Hyde." This has unfolded particularly in the search more recently made in the records, both those pertaining to his connections with Seventh-day Adventists and his experience thereafter. As husband and father, a citizen, a church member, and associate, and a pastor, he was loved, honored, and respected while in both religious affiliations.

The Adventists found him to be a man of strength, but plagued with recurring periods of questioning and discouragement, at times resulting in his laying down his ministerial

Page 6

duties and resorting for a time to agricultural activities. As a minister in the Baptist church he gave some years of devoted service as a pastor of local churches, as well as some years given to writing and publishing books. However, for intermittent periods during what should have been the best years of his life he resorted to the door-to-door selling of religious books and to the operation of a little farm.

While there is nothing dishonorable in these occupations in earning a livelihood, the reader may inquire as to why an author and minister with Mr. Canright's talents should at the age of fifty-six find it necessary to seek such employment.

Perhaps the answer is found in the strange experience of the man who could one day speak in the most glowing terms of the doctrines, the organization, and the personnel of a great movement, which he loved and of which he was a part, and the next day be overshadowed by doubts and be ready to desert it, and possibly, even hold it up to ridicule.

It was this dual personality that made a deep impression upon the heart of Carrie Shasky (Johnson) who in her first secretarial work served Mr. Canright in correspondence and book preparation for a period of seven months and who has recounted her experience in this volume and has set forth her findings concerning Mr. Canright's over-all experience.

Had Mr. Canright not made malicious and bitter attacks on Seventh-day Adventists and Ellen G. White, and were not his productions still being published and circulated a half century subsequent to his death, this work would not have been published. As the Canright books are often cited and are looked to as authoritative works, it may be well for those who so consider them to become acquainted with Mr. Canright as a witness. This is the purpose of this volume.

In preparing this book, the author made many contacts with individuals and families in a position to furnish data correcting or verifying her memory, and supplying documentary evidences. In gathering data on Canright beyond her personal knowledge and that of his relatives, she sought and received assistance from the historical archives of the Seventh-day Adventist church at several points. For this assistance she gives grateful acknowledgment.

Page 7

It is logical that some may question, "Who is this Mrs. Johnson who now tells the story of D. M. Canright, fifty years after his death?" Mrs. Carrie Johnson, who authored this work, resides at Dowagiac, Michigan, with her husband, and not far from their son, a dentist, who practices in Berrien Springs. The Johnson's are members of the Decatur-Glenwood, Michigan, Seventh-day Adventist Church, in which both currently hold office. A resident of Michigan for a large part of her life, Mrs. Johnson has been in close touch with the development of the Seventh-day Adventist church, both as an eyewitness and as an earnest student of its history.

The reader will learn that she and her husband, now retired, served in the work of the denomination in various capacities in several States, Mrs. Johnson filling positions of secretary, schoolteacher, and literature evangelist. For the past four decades Frank Johnson, her husband, has managed business interests in Niles and Berrien Springs.

The Johnson's are known in their community as being a solid, Review-and-Herald-reading Seventh-day Adventist family, with whom many ministers of the church through the years were acquainted as they were graciously entertained at their home. Both husband and wife have filled many church offices, and Mrs. Johnson for eight years was the Dorcas Federation chairman for western Michigan. She served twelve years as the Niles WCTU president and eight years as the Berrien County president in Berrien Springs. During World War II she was cited by Michigan's governor for meritorious service as the Berrien County Neighborhood War Club chairman.

Sworn to secrecy when employed to assist D. M. Canright, Mrs. Johnson, now fifty years after his death, feels that she is no longer bound to this pledge to keep in strict confidence what she heard and saw during the period of time she served as his secretary. Her story, plus the result of her years of painstaking research, combines and forms a new and fascinating portrait of Dudley Marvin Canright.

—The Publishers, 1971.